Comedian Oga Obinna has given reasons why he prefers polygamy compared to monogamy. However, while speaking to SPM Buzz's Sheryl Onyango, Oga Obinna gave reasons why he will never get married.
The comedian turned singer stated that the reason why he chooses that path is because marriage is a scam. The radio presenter is a father of four kids, all from different baby mamas. However, despite the fact that he doesn't want to get married, he still believes in love.
He stated that sticking to one person for the rest of your life is the biggest and most complicated task of all, adding that feelings change, and this could prove something else. According to the comedian, he fears being character developed when feelings end.
Adding to that, comedian Obinna stated that if it means getting married to many people at once, that could work, but if it means sticking to one person, things could change and someone will be shocked how that could turn out to be. For him, if feelings end, things get messy and now someone has to deal with other complicated procedures like divorce.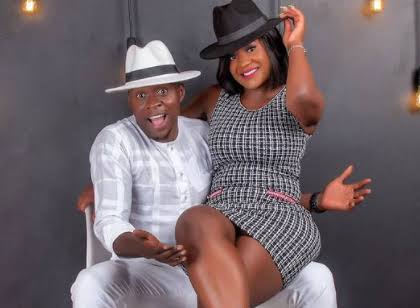 He added that he is a polygamous man. He argued that River Lake Nilotes are known for being polygamous, and that simply explains why he chooses that path. Obinna's view of marriage and relationship came from a recent relationship that for him, he will never forget for the rest of his life.
The radio presenter stays with his kids, adding that he hopes that someday, he will have a complete family. What do you think about this story ladies and gentlemen? What do you like about Oga Obinna? Kindly share your insights with us down below. Read other published articles on this channel. Share this article on all available social media platforms. Also read. Find other articles here.