Kenyan Comedian and media personality Oga Obinna have revealed to his fans the challenges he has experienced while working with Kamene Goro at Kiss 100. The comedian has been working at the radio station for the past couple of months alongside the beautiful Kamene Goro. This is after Jalango resigned for political reasons. According to him, he has had a big problem adjusting to waking up in the wee hours of the morning to go and host the show. He says that in his previous jobs, he was never an early riser but this job has forced him to become one. It has been a big struggle for him but he is adjusting to it. Talking about this during his recent interview,
he said that,"Kuamka is the first challenge, then the second one is me brunching into more Kiswahili because I'm known for speaking more English but now I have to switch up because of our audience. We are speaking to young guys and most of them nowadays don't speak a lot of English. It's been crossing over and that's what I'm working on currently."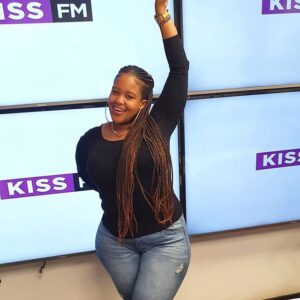 He also added that he has been forced to try and use Kiswahili while hosting the show. This is because they are mainly addressing the youth. Unlike him, Kamene has been working for the radio station for quite a long time and she is already used to all that morning drama. During the interview, Oga Obinna also praised Kamene for always making their morning show a success. Talking about this,
he said that,"She has been the reason why the Morning Kiss is working. She is very accommodative and very patient. She also guides me and gives me a couple of pointers… it's been a short period but I have learned a lot. She is a dope person and she has made it easy for me."
Refer to this source.