Popular Kenyan secular musician dubbed Willy Paul has hit headlines once again after he took to his social media page and announced that he was a lonely man. However, according to Willy Paul, he is lonely in a different way than what we perceive. The musician has a different explanation of loneliness. He posted,
"I am a lonely man tonight. I'm not lonely because of a lady, a lady can not make me lonely, I can never lack a lady."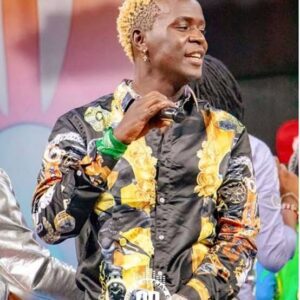 Quite Interesting, right? This explanation by Willy Paul came after his car got a puncture while he was
travelling
. He went ahead and stated,
"I am mad. Will the car keep on getting punctures? Artists leave me alone, your witchdoctors are not capable of putting me down. you all know I am about to release hits, and you are on my case. You cannot kill me, you can never kill me."
However, Willy Paul surprised his fans adding that he had swag. What shocked fans are the fact that the singer doesn't fully explain how his car having a puncture got to do with having a swag. However, this comes days after the controversial Kenyan singer took to social media to flaunt huge sums of money, something that left fans shocked.
Well, Willy went ahead to flaunt his expensive outfit. Willy Paul is known for being a flaunt freak, and this is not the first time the singer has been involved in such.
However, this comes months after he was engaged in a more complicated drama that linked him to raping Diana Marua, Bahati's wife. Well, the drama was silenced with a court order that demanded Diana Marua to pull down the video which was linked to defamation among other things. What do you think about this story? Kindly share your insights with us down below. Also, read other interesting articles here.