Wambui Kamiru is the widow of the former Safaricom CEO, the late Bob Collymore. She has opened up to her fans about one of the incidences she encountered recently in the United States after wearing a wig, something she has never tried.
Wambui said that she was surprised to see men approaching her. She was stunned by how men in the US had the guts to come to her in a wig as opposed to when she had her dreadlocks on.
In a video she shared on her Instagram page a few hours ago, Wambui admitted that she had never received that kind of attention from men until she covered her dreadlocks with a wig.
She said, "I remember once in the US, I decided to wear a wig and got to the hardware store. By the time I had gotten to the middle of the store, I had three men stop me and ask for my phone number."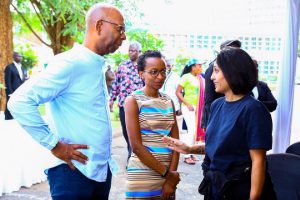 Wambui added, "I had never had such an experience with my dreadlocks under my wig. It was interesting to see men come up and speak to me."
According to Wambui Collymore men perceive ladies differently based on their hairstyle. Bob Collymore's widow, even thought she might have looked a little more approachable in wigs as compared to when she is in dreadlocks.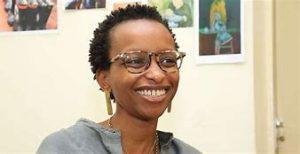 "I feel that it has more to do with the perception the other person has of me based on how I present myself. So I possibly looked easier to handle or approach, I don't know," Wambui said.
What is your take on this? Feel free to let us know by simply leaving your opinion in the reader's comments section below. Follow this platform for more updates on trending and breaking stories in and outside Kenya and the world at large.