Diamond Platinumz, broadly referred to as Dangote, has been thrown into deep mourning for his best friend. Not so long ago, Diamond, who has been sharing with his fans about what is going on in his life, made a post on his official Instagram account that left everyone worried.
The post was about one of his best friends who passed away moments ago. It is not Diamond's norm to post random people on his social media platforms. If anybody posts, they must be someone who means the whole world to him.
This gives us more reasons to say that the man he posted and wrote had passed away was his closest person. Take a look at the screenshot of the post below.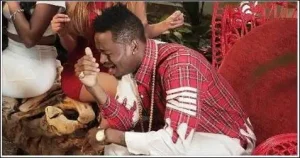 This post left all of his fans talking in that many comments were left on the post. Everyone wished the guy to rest in eternal peace. Diamond was so emotional, as was evident in his post.
 Many are out feeling sorry for Diamond Platnumuz concerning the loss, while others are out asking Diamond for some more details concerning this person who has passed away at the same time.
Most fans suspect the guy who passed away meant a lot to Diamond's life. We all pray that Allah comforts them during this challenging time. May the soul of the deceased rest in eternal peace.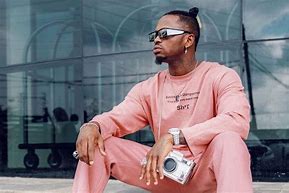 What is your take on this post? Feel free to let us know by simply leaving your opinion in the readers' comments section below. Make sure you follow this platform for more updates on trending and breaking stories in and outside Kenya.