Sultana TV show's next episode that will
be aired
on Monday 25th will be on fire. This is after JJ goes back home from the bar. JJ is so drunk, and this captures the attention of everyone, inclusive of his father. JJ goes upstairs and begins crying, calling out Sultana's name. His mom is so worked out as she listens to him.
Aunty Sada joins the team in sympathizing with JJ, and as always, they begin blame games. JJ, in as much as he seemed to be so romantic to Dida during their night out on the previous episode , he is with no doubt in love with Sultana. He can't help but keep on thinking about her.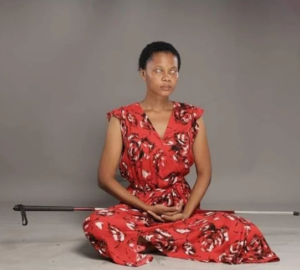 Babu helped Bi Salama in relocating to the unknown village. This is because he appears at the homestead mid-night to converse with Bi Salama. Unfortunately, Sultana hears them and walks out to know what is happening. She notices Babu's presence, and the two, Bi Salama and Babu, decide to lie to her. She walks away
angrily
.
Sultana escapes
Sultana escapes to tour the village, and on her way, she comes across village kids; as it is her habit, she greets them and asks for a Mango
.
She later walks away, and due to her unfamiliarity with the place, Sultana
accidentally
slips and falls into a river
. Sultana drowns; she
is heard
screaming for help. Lucky enough, some village boys spot her, and they all run to her rescue.
We all hope that Sultana has not died, bearing in mind that she is the main character in the telenovela. Let's wait and see what happens to her in the next episode.
Meanwhile, let us know your thoughts by
simply
leaving your opinion in the reader's comments section below
.
Follow this platform for more updates on trending and breaking stories in and outside Kenya
.