Popular Kenyan LGBTQ advocate and CEO of Bold Network, Makena Njeri has opened up her relationship status, and how things are between her and Michelle Ntalami. During a previous interview, Make a Njeri stated that she's not seeing anyone currently, adding that she is focused to make her company grow.
She stated, "I am very single and focusing on my company. I want my life experiences to be able to open up spaces for confidence and boldness for other people in the queer community to love loudly and proudly if you can."
Makena also disclosed that she is focusing on making herself a better person, adding that when love finds her, she will be more happier. When the controversial media personality was asked about her closeness and relationship with Michelle Ntalami, she stated that people should always understand the importance of respecting others' private lives, especially when it does not concern them. She added that other people's private life should be of no discussion to anyone, especially when the parties involved have decided to put their issues that way.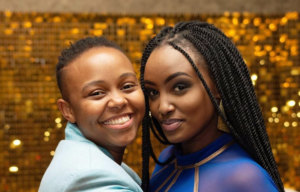 When she was questioned about the qualities she looks for in a dating partner, Makena Njeri stated that whoever comes into her life should be bold and ready to create time for her.
She added, "I would want someone who has a good head over their shoulder, be intelligent and good at decision making, be very focused about what they do and be ready to commit, and someone who can love openly and boldly."
Makena Njeri is a member of the LGBTQ community, and she has always made it clear how much criticism she has faced especially when she came out publicly to announce her sexuality. What do you think about this story? Kindly share your insights with us down below. Refer to this source.