Popular Kenyan social media influencer and Marini CEO known as Michelle Ntalami has found love again months after her messy split with Makena Njeri. Taking to her social media page, Instagram on her birthday, Michelle shared a snippet of her new girlfriend that left fans wowing with lots of congratulatory messages.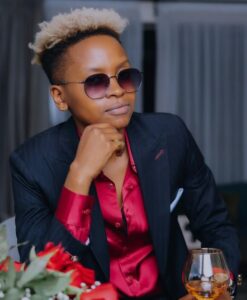 Her Instagram stories were flooded with pictures and videos of her new lover, and smiles on her face could tell it all. The duo held hands, and her new bae identified herself as Mario wrote,
"To love, happiness, healing and your new year. had to show up like a king for the queen."
On her side, Michelle Ntalami assured her fans and followers that Mario was her new girlfriend with a caption that read,
"I feel loved again."
Mambo Mseto family congratulates the beauty diva who months ago revealed heartbreaking details of what her ex-partner Makena Njeri made her go through. Fans sent their birthday wishes to the Marini CEO as she celebrated her 38th birthday. Expressing how happy she was on her birthday, Michelle wrote,
"God Has not only given me another year, but a better year than the last! This year, we keep it light and happy, because that's exactly where I'm at! I am intentionally celebrating 3 things."
She motivated her fans to keep pressing on, adding that hard work and consistency is the path to follow when pursuing the journey of success. segment of her thread read,
"You need to fail, to want to win. You need to feel unsatisfied with your life to want to make a change mentally, physically, spiritually or emotionally. You need to get your heart broken, to finally understand what real love should be."
What are your views and opinions about this story? Tell us down below. Also read. Find other articles here.