Professor George Wajackoya, the Roots Party presidential candidate, has caused a stir on all social media platforms. This is after he said something about the Secular artist Stivo Simple boy in his most recent interview on Tv.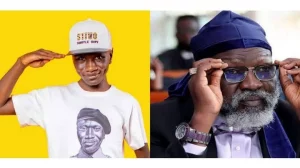 It was clear that George Wajackoya loved Stivo Simple Boy so much that he said he wanted to elevate him so that people may stop taking advantage of him. We all have seen how Stevo has tried as much as he can to be where he is right now.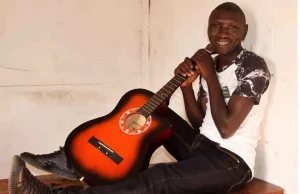 However, so many people, including his former manager, took advantage of him and decided to manipulate him. This is per the information that he gave in previous interviews.
Wajackoyah's plans for Stivo
During the interview, Wajackoya claimed that given a chance and a conducive environment, Stivo could be an excellent musician like Bahati and others. Wajackoya added that Stevo only needs a piece of good advice on approaching different people and situations.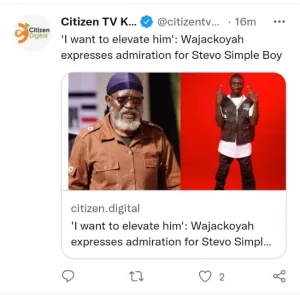 If we can remember, Stvo went to the media and gave detailed information about how his previous management took advantage of him. All these were evident when everyone got to know where Stevo was living at that time. Even after his youtube videos performed so well, Stevo's life stagnated.
Wajackoya feels like Stevo simple Boy is being taken advantage of because of his nature. He said Stivo should have relocated from Mathare, bearing in mind that he began his music career long ago.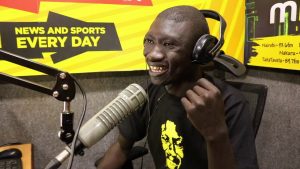 What is your take on this? Feel free to let us know by simply leaving your opinion in the readers' comments section below. Follow this platform for more updates on trending and breaking stories in and outside Kenya.