Moya David is one of the fastest-growing Kenyan celebrities. He became famous after some of his unique TikTok videos went viral. Let's look at some of the most interesting facts about him.
1. Moya David's real name is David Muchiri
.
First, Moya is the short form of Muyahudi, a name he picked while campaigning to be a class prefect back in school. He uses the short form Moya as his social media name to be easily recognized by his fans. Nicknames are easy to refer to somebody with. After all, he is a teenager, and nicknames are part of a teenager's life.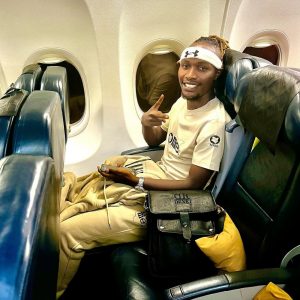 2. Moya's dad passed away when he was still young
.
When Moya David was still in class four, his father unfortunately passed. He was then raised by his mother, which led to his strong bond with her. Moya's mom is a pastor and a good-hearted lady. According to Moya, the first ksh.100 that he bought flowers for his first show with was given by his mom.
Since then, it has been a success, and Moya surprises people with flowers for a living. His mom planted the seed with love, and since then, it has been success after success. He is earning good money by surprising people with flowers on various occasions.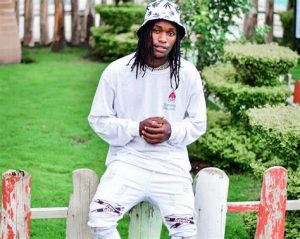 3. Studied Journalism and Public relations
After completing his high school education, Moya joined the university and chose to study Journalism and Public Relations. Moya liked dancing so much that he did not practice what he learned at university. He went for his talent and passion, which is paying him well.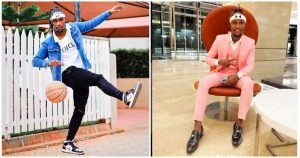 4. Moya began dancing at the age of 9
Dancing is a talent; to perfect it, you must practice well. Moya discovered his talent at a tender age and began perfecting it. Moya would attend road shows bearing in mind that he was brought up in Mai-Mahiu and Kiambu. He was given t-shirts and capes as his dance prizes. 
What is your take on this? Feel free to let us know by simply leaving your opinion in the readers' comments section below. Follow this platform for more updates on trending and breaking stories in and outside Kenya and the world at large.