Famous TikTok and content creator Azziad Nasenya have been on the receiving end for the past few hours. This is after a young millionaire and a Kenyan celebrity Madolla Mapesa exposed her badly.
Someone suspected to be Azziad Nasenya's relative approached Madolla for financial assistance. His name appeared as Foaz Kavete as per the WhatsApp chats screenshots shared by Mapusa.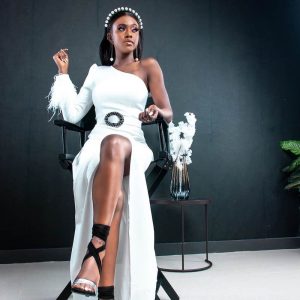 The conversation began,"….Na ndio pesa ilitosha unajua mzee kifafa imemsumbua kwa mda sana"
Replying to the text message, Madolla wrote," Why can't Azziad help? I guess she ain't that bad financially? And who gave you my number?"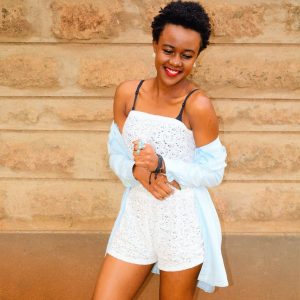 Clearly, the guy was so desperate and had nothing to do. The conversation went on, " Bro Azziad ni dada yangu lakini hawezi saidia mtuata shosho yangu wenye amemleaa hawezi saidia, anadaganya watu eti ako na relatives Karen mara wazazi wake wako hivi ila kila mtu ako anateseka. Azziad haji nyumbani sababu ya uongo zake hapendwi. Ni muslim lakini vitendo zake bro acha tu."
Take a look at the screenshots below;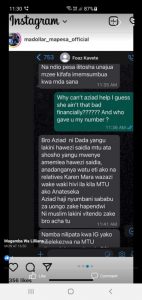 Azziad is the most famous and highly paid TikToker known for creating good content. If the allegations are true, then she must be something else. Azziad is known for living a fancy, expensive life that even her fans admire.
She has not yet responded to the claims, and we hope she does. Meanwhile, leave your opinion in the readers' comments section below. Follow this platform for more updates on trending and breaking stories in and outside Kenya.