Kenyan Comedian dubbed Akuku Danger will celebrate this year's birthday while in hospital. His girlfriend Sandra Dacha has taken to her Instagram page to pray for his recovery and to celebrate him on his birthday. A few days ago, Akuku Danger was re-admitted to the hospital months after he was discharged. His girlfriend Sandra Dacha took to her Instagram page to announce that he was in the hospital.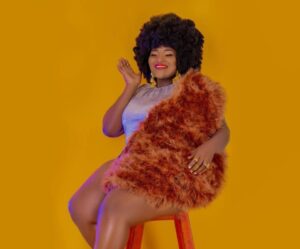 The comedian was born with sickle cell anaemia, a condition that weakens the immune system, and this has made him susceptible to illnesses. Well, on his birthday, Sandra
Dacha
has taken to her Instagram page and stated,
"Happy birthday @itsakukudanger and speedy recovery. This too shall come to pass."
She then went ahead and shared pictures of Akuku Danger in hospital while receiving treatment. A couple of months ago, Akuku Danger was admitted after his lung collapsed. He stayed in the Intensive Care Unit for a couple of weeks. After his recovery, the comedian took to his Instagram page and stated,
"I see healthcare as something for the rich, the rich can access medicine, treatment, check-up, drugs. For the poor people, it is very hard. Sickle Cell patients need to have drugs every day.l, and it costs money. Going without the drugs is a detriment to your health. Civil servants really enjoy NHIF services, but Mama Mbogas, comedians are not accommodated enough. It only takes care of your bed and meals in hospital, and that is not enough."
He has been battling the disease for quite a long time, and from us here at Mambo Mseto, we pray that he gets well as soon as possible. Sandra Dacha has been congratulated by her fans for always being by his side during his bad and good times. His fans have also come out to wish him a quick recovery. The two look good together, and we wish them good luck in their relationship. Read more stories here.