A famous Kenyan socialite dubbed Amber Ray had explained the troubles she went through when she married her son's dad years back. During a previous interview with Oga Obinna, Amber Ray disclosed that her baby daddy almost killed her, something she couldn't entertain anymore. After a struggle of being abused for years, Amber Ray decided to break up with her baby daddy after eight years of being together. Amber Ray went ahead to speak on some of the jobs she had in the past, adding that in many cases, people do not understand her story, and, unfortunately, she is judged.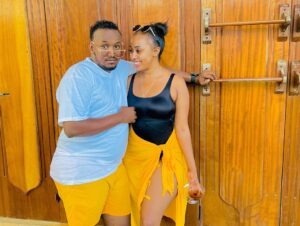 Amber Ray stated that she was expelled twice, adding that she never went to college and neither did she attend any tertiary institution. She discussed how she suffered as an intestines vendor, milk seller, and waitress. She disclosed that she suffered, earning a basic salary of Ksh. 15000, an amount that couldn't cater for all her needs. She narrated how hard it was for her to pay bills. However, her story has been improving from time to time, and currently, Amber Ray is one of the most sought-after socialites in Kenya.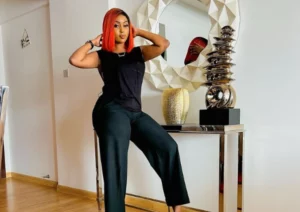 Amber Ray added that she has always been a lover girl, adding that she doesn't believe in taking a break from relationships after the breakup. She stated categorically that she is already in new relationships, weeks after she broke up with her recent boyfriend. She is also known for speaking her mind on social media. What do you think about this story? Kindly share this article on all available social media platforms.