Diana Marua, a Kenyan celebrity and Kelvin Bahati's wife, is now expecting baby three. The duo, Diana Marua and her hubby Bahati disclosed the great news to the world barely two weeks ago. The reveal was so unique and one of its kind in that the two released a song dubbed 'Nakulombotov' with Diana Marua acting as the vixen in the music video. They looked so lovely. Congratulations to Diana and Bahati.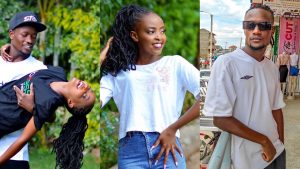 Mungai Eve, on the other hand, is a Kenyan youtube content creator whose channel has grown so fast. She had met the socialite not so long ago. The two had so much fun, and they are now growing into best friends.
Just a few hours ago,
Mungai Eve
posted a photo of Diana Marua on her Instagram account. The two held each other so well, as shown in the screenshot below.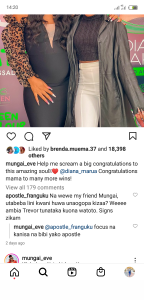 Eve Mungai's caption read, "Help me scream a big congratulations to this amazing soul. Congratulations, mama, to many more wins".
So many Kenyans commented on the photo, and among them was the man of God Apostle_Franguku. He told Mungai that she should plan on having kids with Trevor. The apostle asked Mungai when she would be getting pregnant or if she was afraid of delivery.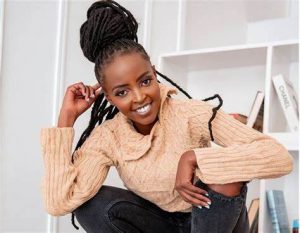 Franguku's comment read," Na wewe my frirnd Mungai, utabeba lini kwani huwa unaogopa kuzaa? Wee ambia Trevor tunataka kuona watoto. Signs zikam".
Mungai was so furious that she requested the pastor focus on his church and wife. "Focus na kanisa na bibi yako apostle.
Parenthood is by choice, and everyone has a plan of how they will do things. It's always good to do things at your own pace, not because someone did it.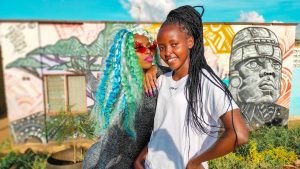 What is your take on this? Feel free to let us know by simply leaving your opinion in the readers' comments section below. Follow this platform for more updates on tending and breaking stories in and outside Kenya.