Popular Kenyan comical actor known as Omosh as narrated why he has not moved in to his new house a year after it was gifted to him. It shall be recalled that in June 2021, Omosh was gifted a 3 bedroom house Easter he came out alleging that he was almost being evicted from his three bedroom house because of rent arrears. However, upto now, the comedian has not moved in to his house.
Narrating the reason behind it, Omosh stated that the main reason is because his children school far from the house's location, adding that he didn't want to move in there to avoid inconvenience them. Adding to that, Omosh stated that moving to the new house meant that his children had to wake up very early for school and them come back home late. He added that because he doesn't have a car yet, that would not be the best idea to transfer them to a different location.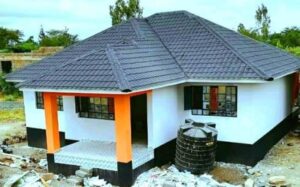 He stated that he will move in to the new house when the time is right.
"I have not moved into the house. I have kids who are in primary school and there are no schools around. If I brought them there it would mean them waking up very early. There was no need for me to give my kids a hard time just because I wanted to move into a new house." 
Omosh is one of the actors of the former Tahidi High TV series that used to air on Citizen TV. Despite the fact that people have come out to assist him get back to his feet, he seems that the actor isn't there yet.
What do you think about this story? Kindly share your insights with us in the comment section. You can refer more about this story from this source.