Popular Kenyan Tiktoker and content creator dubbed Miss Vee has opened up about her admiration for SPM Buzz CEO, Eddie Butita.
During a previous interview, the YouTube content creator narrated her admiration for the singer, adding that she has been admiring him for a very long time, adding that she can't wait to meet him and do some content with him, and even possibly, advance her love for him to the next stages.
Miss Vee is also a Tiktok icon, and recently, she has been ranked as one of the most influential young content creators in Kenya.
The singer and content creator disclosed about her love for Butita during a previous interview with Commentator, a young Kenyan YouTuber. Her disclosure has sparked a debate in online circles, with mixed reactions flying around.
Miss Vee came to the limelight for the first time with the help of Thee Pluto. At that time, she was dating, and during a loyalty test exercise, her then-boyfriend was found cheating, and the video garnered thousands of views on YouTube. That was the first video that Thee Pluto did as a street sanitizer.
The Kenyan YouTube scene has been growing immensely, and this has been so evident with the high rate of YouTubers in Kenya.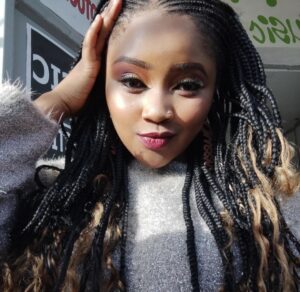 Miss Vee does lifestyle content on YouTube, and this has increased her following immensely. Well, she is young and energetic, and she could be the next big thing in Kenya. What do you love about Miss Vee?
Kenyans, especially young people have identified a new lifestyle of content creation, and that proves that the future of employment is online. YouTube pays well as long as you have views, and this means that you have to be consistent enough so that you can get good money.
Also see: https://mambomseto.co.ke/sensing-competition-huddah-furious-with-kenyan-celebs-promoting-foreign-beauty-products/
What do you think about this story? Kindly share your insights down below.