Famous Nigerian couple, 2Face Idibia and his wife Annie Idibia could be on the verge of breaking up. This rumor came after Annie Idibia took a step and divorced the famous Nigerian superstar on Instagram. According to speculations, the decision made by Annie Idibia could be tied to the singer's latest visit to one of his renowned baby mamas known as Pero Adeniyi. The musician visited his baby mama and his three children in the United States of America.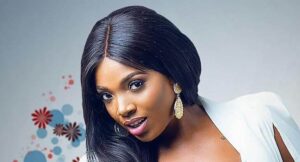 In 2021, Pero and Annie Idibia engaged in a long-range online 2021. In September of last year, the Nollywood actress took to social media and bashed her husband for an alleged relationship that was going on between him and his baby mama, known as Pero Adeniyi. Annie Idibia criticized her family for not standing with her during her marriage journey with the musician. She claimed that Innocent's family had continuously frustrated her while she was married to the superstar in the last ten years. Annie has always been crying about how her husband has cheated on her so many times, to the extent that she couldn't understand how he ended up repeating the same cheating mistake so many times. She stated that all the baby mama's that her husband had come when she was already in a relationship with the controversial Nigerian singer.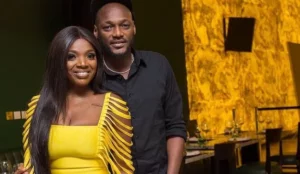 It didn't take long before an audio recording of Annie Idibia resurfaced on social media. A few weeks later, the singer, 2Face Idibia, took to social media and advised the public to stay away from his marital issues with Annie. It didn't take long before Annie Idibia drafted a long apology letter to her husband and family.
It read, "I want to apologize to my husband, Inno (Innocent 2Baba Idibia); I am so sorry I threw you out there like I did (so unwise). I am sorry for all the mental stress and heartbreak it caused you. That isn't the kind of woman you married. So sorry I put both our families out there the way I did. I still bi your smallie oo(I'm still your girl)."
In one famous African reality series, hurt Annie Idibia couldn't hide how her hubby's cheating habits hurt her. What do you think about this story? Kindly share your insights down below as well. Refer to this source. Also read this latest celebrity story.