A well-known Kenyan gospel artist Bernice Nduku whose stage name is Lady Bee, is all over the moon as she is celebrating her daughter's big win.
The singer has posted a  video of her daughter Yvonne as she was celebrating in joy on her social media platforms.
Lady bee was so grateful to God for having taken her daughter so far. Yvonne graduated with a degree in air hostess, and she will be touring the world every time she does her job. Lady bee celebrated, adding that only a mom can understand why she is screaming in joy.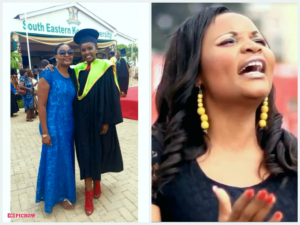 Lady Bee happily wrote, " Uiiiiiiiii see Jesus! Hio nduru only mothers can understand. Hii achene nilie tu. Thank you, Jesus, for showing me mercy… congratulations my darling @forever_Yvonne, mama is so proud of you to witness you graduating today."
The songbird was delighted and thanked God for having helped her in bringing up her daughter Yvonne. She added that God made everything possible, from raising her daughter to paying her school fees and upkeep.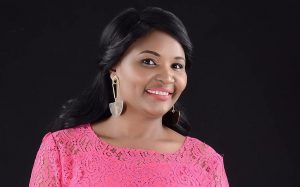 " I can't thank God enough, may the lord keep guiding your steps, the blood of Jesus that speaks better things is speaking better things up on your life, you shall fulfill your destiny, as you honor me so shall you forever be honored," part of her message read.
As a good and a God-fearing mom, Lady Bee penned a prayer on behalf of her bundle of joy. " May you keep growing in wisdom, stature, favor with God and man. Keep shining your light, my love. Mama Is so proud of you, and thank you for being a blessing to our family and me," She prayed.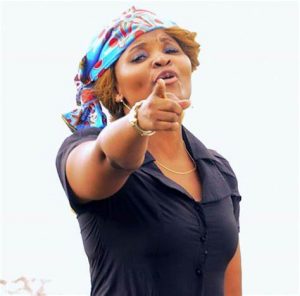 Lady bee also reminded the daughter that the whole family loves and is proud of her. She wrote, " The Migos, we are so proud of you. Surely goodness and mercy shall follow you all the days of your life as you dwell in the lord's house forever and ever in Jesus's precious name, amen. Congratulations to all graduates, and God bless you."
Here is the link to the full post on instagram.