Lilian Ng'ang'a, the former Machakos county first lady and her hubby Juliani welcomed their newborn baby boy. These are the newest parents in town after God blessed them with a baby just a few days ago.
Speaking in an interview with presenter Ali, Juliani couldn't hide her happiness after becoming a daddy again. He also talked about how it is like having a son bearing in mind that his firstborn baby with his baby mama was a girl.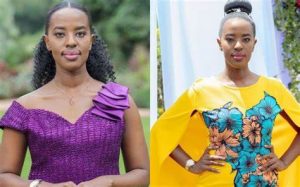 "I have two children. A girl and a boy. I welcomed a baby boy recently with Lilian Ng'ang'a," Juliani began.
Adding, Juliani clarified that he wanted to keep it a secret, but unfortunately, he had already spread the good news to the general public because of his excitement.
"I did not want to say much about it, but we got a baby, so I am a father of two now. The truth is, as a father to a baby boy, you are not involved as much," he said.

Juliani is one of the Kenyan celebrities who like keeping their families and kids low-key and off the public. As we all can remember, when he welcomed his firstborn girl with Brenda Wairimu, Juliani was so overprotective of his family and more so of the baby.
He partially said to the media, "Yes, the child is mine. I have been with her ( Brenda) for four years, and we have planned for it. I thank God for this is a blessing. You never know, we might be parents of a great leader."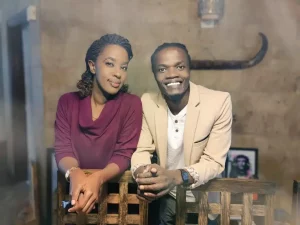 We all wish Juliani all the best with her family and baby mama. What is your take on this? Feel free to let us know by simply leaving your opinion in the readers' comments section below. Follow this platform for more updates on trending and breaking stories in and outside Kenya and the world at large.