Co-parenting is sharing parenthood responsibilities for couples who had been involved in love affairs and later separated due to unavoidable circumstances. It is simply sharing the duties that come with raising a child. With celebrities, it is even hard given the public scrutiny.
Some celebrities are co-parenting with their baby mamas, and today, we will look at them.
1 . Frankie Justgymit
Frankie is a gym coach who has been living an open life. He has never been afraid of letting the general public know whatever is going on in his life. He has always spoken about his baby mamas and the beautiful kids that he has with them.
Frankie's baby mamas are Corazon Kwamboka and Maureen Waititu. The three have identified their differences, and they can barely live together.
2. Oga Obinna
Obinna is a KISS 100 FM radio moderator who hosts a show dubbed kiss in the morning alongside the beautiful Kamene Goro. He has never feared publicly admitted that he is co-parenting with her three baby mamas.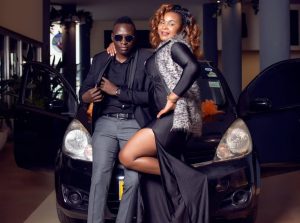 During an interview with Buzz central, Oga Obinna opened up on the challenges he faced with the three baby mamas that saw him break up with them.
3. Simon Kabu 
Sarah Kabu once disclosed that Simon Kabu had two baby mamas who were very dramatic.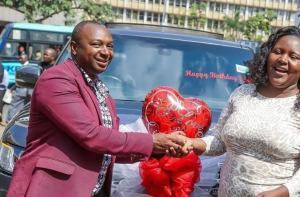 She added that a lot of money from their businesses is spent on the babies that Kabu has with his baby mamas.
4. Kabi Jesus
We all remember a time when Kabi hit the headlines after news about her baby mama and cousin surfaced on the internet.
At first, he refuted the claims that he was involved in love affairs with his cousin Shiku. After a DNA test, it was found that Kabi was the birth father of the adorable baby.
What is your take on this post? Feel free to let us know by simply leaving your opinion in the readers' comments section below. Make sure you follow this platform for more updates on trending and breaking stories in and outside Kenya.