Jacqueline Wolper who is Harmonize's ex-girlfriend has sent the singer and his fiance a cute message days after the duo got engaged. Unexpectedly, Jacqueline Wolper shocked many when she took to her Instagram page and shared a picture of Harmonize and Frida Kajala and captioned a cute message that read,
"#dramaQueensMoments #B6weLoveYou #HarmojalaRaaaaaaj wa Dada k 💜."
It shall be recalled that Jacqueline Wolper was Harmonize's girlfriend for many years before the parties decided to part ways. Well, fans and followers of Jacqueline Wolper were surprised by her cute message to the singer who got engaged a couple days ago.
Harmonize was on a serious pursuit urging Frida Kajala to forgive him and get back to him after things fell apart months ago. Kajala remained adamant for a while, but later on, she agreed to forgive the singer. Fans were surprised by Kajala's move. Harmonize had taken a lot of serious moves in getting Kajala back, which included buying her two modern Range Rover car models.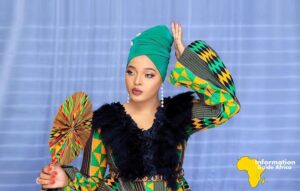 She unblocked him on Instagram, and a few days later, they were spotted together. Well, before Harmonize dated Kajala, he had dated Jacqueline. Harmonize accused Jacqueline Wolper of cheating on him with a fashion designer. It shall be recalled that recently, Wolper and the alleged fashion designer welcomed a
child
.
Wolper had also accused the singer of cheating on her with his ex-wife known as Sarah Michelotti. It shall be recalled that Sarah also accused the singer of infidelity, adding that she could not tolerate a cheater. Jacqueline had accused Harmonize of not treating her well.
Well, it seems like the duo is good friends as was clearly defined by Wolper's message. What do you think about this story ladies and gentlemen? Kindly share your insights with us down below. Also, read. Find more articles here.