Popular Tanzanian singer dubbed Harmonize is in jubilation after his estranged wife, Frida Kajala made a huge step of unblocking the singer on Instagram. It shall be recalled that Harmonize has continually been begging the Tanzanian socialite to consider his apology so that they can get back together. This comes a few weeks after the singer unveiled two Range Rovers in line, adding that he bought them to put Kajala's smile back. In the past few months, Harmonize has been all over social media begging for forgiveness.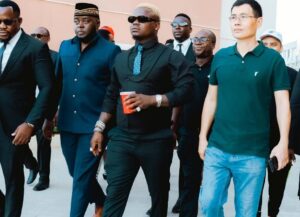 The main reason why Harmonize broke ties with Kajala was cheating, and this came after Harmonize started hitting on Kajala's teenage daughter, who happens to be Rayvanny's girlfriend. Things didn't go well between them, and later on, they broke up. The singer has never shied off from asking for forgiveness, and his move has received huge criticism on social media. Currently, Harmonize has a reason to smile after Kajala unblocked him, and therefore, there is a chance that the duo could get back together.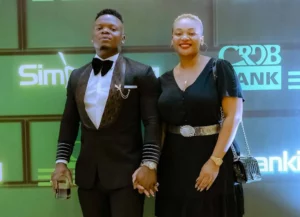 However, it is not yet clear whether they are in talking terms. Well, Harmonize can now have a look at what Kajala has been sharing on her Instagram page, and possibly, he has a chance to inbox her. This was an unexpected move, considering the fact that Kajala has been bold that she was not going to forgive him. The duo broke up in 2021, and Harmonize went ahead to date other women to feed his pride, little did he know it would cost him.