Akothee has set standards high for her kids.
From the way she raised them to the way they are winning each day is the courtesy of their lovely mom, who has never settled for less
.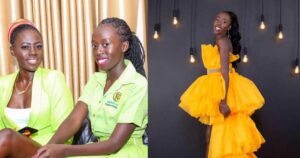 I think
we can all agree now and say that Akothee's kids will be the wealthiest celebrity kids in the next one or two years to come
.
This is
mainly
because the pace at which her first-born daughter Vesha is
financially
growing is rather alarming
.
Vesha is a girl who has figured out how to make her mom proud by working extra hard. She has made her mom walk over the moon from when she graduated to now earning her own money.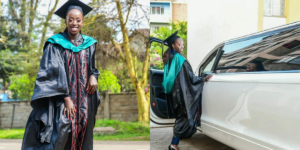 Vesha hustles a lot, and she is very humbled. You cant tell that she is a celebrity daughter. She is
just
like Akothee, her mom. A few hours ago, Vesha surprised her mom by getting a second car for herself. This comes
barely
a year after she began working with Unga limited company.
Akothee's daughter
Akothee posted a video clip on her Instagram account of Vesha opening her new car.
Akothee could not hide her joy, and she wrote a message captioning the video saying that Vesha is very committed to ensuring that she achieved through her efforts and money
.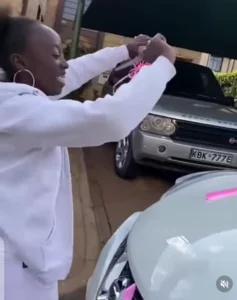 In the caption, Akothee disclosed to fans that Vesha got her first car at 18. This means that Vesha has two vehicles she purchased using her own money.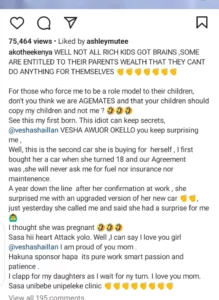 We all want Vesha to enjoy all that life will have to offer her. What is your take on this? Feel free to let us know by
simply
leaving your opinion in the readers' comments section below. Follow this platform for more updates on trending and breaking stories.