Tanzanian Bongo artist Harmonize has caused a stir on social media platforms. This after he penned a sweet message to his lovely fiancé Fridah Kajala. Kajala, who got back with the Tanzanian singer a few weeks ago, is celebrating her 39th birthday today.
Before the birthday date arrived, Harmonize was so happy that he kept telling his fans that he couldn't wait for his lover's birthday. Not long ago, Harmonize took to his official Instagram account and wrote a heartwarming message to Fridah Kajala.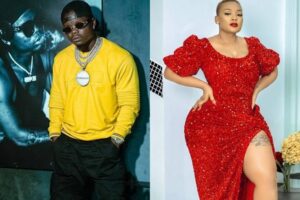 He began, "Happy birthday, love of my life. To marry you is a dream, and we are almost there inshallah. To make you my manager, it shows kiasi gani nakuamini. Kiasi gani wewe ni wa muhimu katika maisha yangu."
Harmonize added, " Najua wengi wanakubeza. Wengi hawaamini kwamba unaweza simama imara katika kazi hii yTenye ugumu wake. Yes you can. Najua huna muda waku prove wrong Alanyone. You wanna make me proud. Jua kwamba nakuamini sana na sina mashaka kabisa.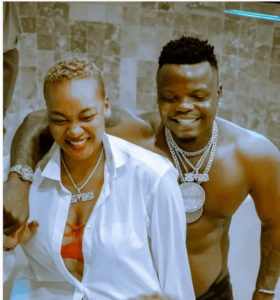 Harmonize, and Kajala have been serving us a couple of goals since they got back together. If you are a keen follower of the two, you must know what I am talking about. They have recorded videos showing how much they are into each other.
The two broke up in 2021 after Harmonize was allegedly caught cheating. Fridah went ahead and blocked the singer, and the world knew it was officially over between the two.
A year later, the two reconciled after Harmonize begged for forgiveness from the Tanzanian socialite Kajala. Kajala forgave Harmonize, and they later resumed their love life. The two love birds are now living as if nothing had happened.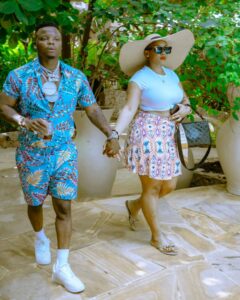 Happiest birthday to Kajala. What is your take on this? Feel free to let us know by simply leaving your opinion in the readers' comments section below. Follow me for more updates on trending and breaking stories in and outside Kenya.