Nandi, a Tanzania-based bongo artist, married Billnass not so long ago in a private wedding that their family and friends attended. However, notable figures like Zuchu kept off the wedding.
Rumors are that Zuchu, a Tanzanian-based Bongo artist, and Nandi have been beef for the longest period.
Just a few hours, Zuchu declared that she didn't attend Nandi's wedding ceremony despite the invitations. She added that as much as the competitive music industry is trying to tear them apart, they are still on good terms.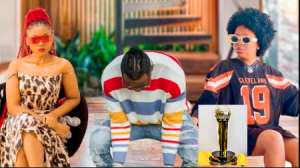 "We are good. I don't have a problem with you. I think if you are an artist and want to put to heart the competition, then everyone will be your enemy. The cake is big; everyone should take their piece," she told Wasafi Media during an interview.
The sukari hitmaker told the world how she had been invited to the wedding but didn't show up due to unavoidable circumstances.
"Mara ya mwisho nmezungumza naye ilikuwa siku ya harusi yake , aliniomba niende kwenye harusi yake lakini nilikuwa na vimeo nikamwambia sitoweza kuhudhuria lakini baada ya harusi yake nikampongeza nikamwambia Ndugu yangu, umeweza umeolewa? Nikamwambia wewe ni msanii wa kike hapo ulipo una mimba na umeolewa," Zuchu clarified.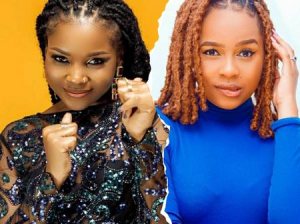 Later, Zhu said that she asked Nandy to help her in prayers so that she could get a husband too and settle.
" So nikamwambia umewezaje? Niandikie tu dua yako niikeshee hiyo dua. Nikamwambia niandikie mpaka nukta nikipiga goyi nijue ninacho kiomba, akaniambia Zuchu na wewe utapata tu mungu akijalia maana ndoa andazi kila mtu anaweza kununua," Zuchu added.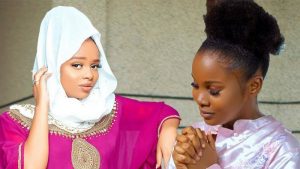 Still, during the interview, Zuchu made it clear that her mom Khadija Kopa has raised her so well that she knows how to live well with other people.
Zuchu does not seem to be the kind of a person who can envy other people's progress. She said, " So when I saw Nandy get married and move on so well with her career, I knew it was possible."