Willy Paul Msafi is a Kenyan gospel turned secular artist. He is among the most controversial Kenyan secular artists who will do anything for clout chasing and seeking publicity stunts. Not so long ago, Willy paul was in hot soup again after he messed with secular artist Jovial.
Willy who is the CEO of Saldido records caused a stir online after declaring that he once dated Jovial and that they got intimate. As we all know, singers will always do anything to get the attention of their fans.
This time around, Willy paul who refers to himself as Pozze messed with the wrong one. He went to his Instagram account and decided to spoil Jovial's day by commenting on her post. After all, willy will try as much as he can to be in the blog's headlines.
Willy Paul wrote on Jovial's post saying that she is one of the hottest ladies in Kenya and that if he got a chance, he would smash her so well. Jovial who is a Mombasa-based secular artist could not help but angrily reply to the comment. This was so embarrassing.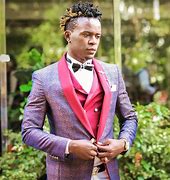 Jovial immediately replied to the post advising Willy Paul to look for someone else to play around with. Jovial added that Willy Paul should go search his size claiming that she is not his size. To make it appear more real, Willy Paul replied to Jovial saying that she was playing hard to get but he will deal with her soon.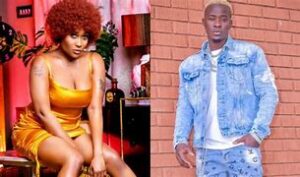 Now the story is currently trending with some people believing that the two are just clout chasing and others believing it's all real. What is your take on the whole story? Let us know by simply leaving your opinion in the readers' comments section below. Follow this platform for more updates on trending and breaking stories in and outside Kenya.