Noti flow, who is now nursing her breakup with ex-lover King Alami for the fourth time, has caused a stir online after a post that went viral on Instagram making a go for Michelle Ntalami.
The secular artist announced the breakup with her previous lover just a few hours ago and immediately declared that she was officially in the market again.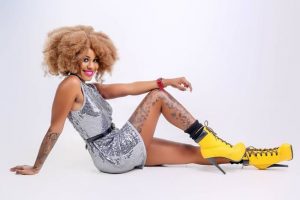 Noti flow is now ready to love again, which she made clear on her official Instagram accoun
t, where she disclosed that she is prepared and willing to be a stud to Mitchelle Ntalami, who is equally single after her break up with Makena Njeri.
The secular artist shared a screenshot of her and Mitchelle Ntalami having a brief conversation about what is rumored to be relationship matters as per the message she wrote.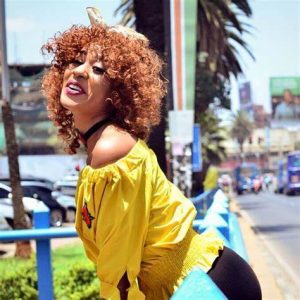 Notiflow made it clear to her fans and the general public not so long ago that she is in love with girls/ women and not necessarily studs. She added that she fell in love with King Alami, a girl, but she happened to be her stud.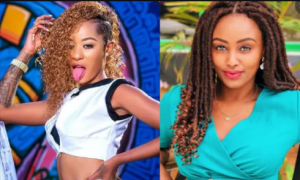 Salami wrote, "Looks like I have a not–so–secret admirer. Should I shoot my shot?"
Take a look at the screenshot of the post below.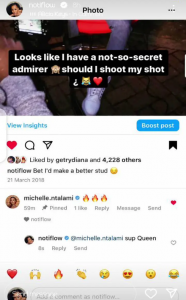 Noti Flow declared that she was ready and willing to be in a relationship. The 'photo Moto' hitmaker said she would be severe with her next relationship.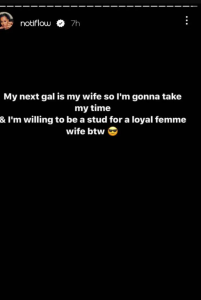 "My next gal is my wife, so I'm gonna take my time, and I am willing to be a stud for a loyal femme wife," She added.
What is your take on this post? Feel free to let us know by simply leaving your opinion in the readers' comments section below. Make sure you follow this platform for more updates on trending and breaking stories in and outside Kenya.