Tanzanian teen socialite Paula Kajala who happens to be the daughter of Fridah Kajala has been on the receiving end after her exclusive interview with Wasafi TV went viral. Paula Kajala has shocked her fans in Africa after she revealed one of the critical things she has never done in her entire life.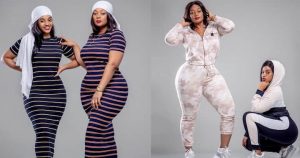 Paula revealed many details about her life in the video
circulating
on social media platforms. When Paula was asked what her favourite meal is, a meal that when she begins preparing, everyone will admire the scent, Paula said that she has no favourite meal.

"Chakula chako pendwa", the interviewer asked.
"Ugali, samaki, maharagwe", she responed.
What drew the attention of her fans was when she revealed that she didn't know how to cook. So many of her supporters were shocked by how the beautiful lady had no idea to prepare any kind of meal.
Fans have also been amazed by this, as some said she's a rich kid who has been fed on a silver spoon since birth.
Finding someone who doesn't know how to cook is not something new. More so, the individuals raised in well-off families where only the house managers and caterers cook.

We all know that Friday Kajala has tried all in her power to give the best life to her baby girl, including making sure that everything is done on her behalf.
I know in the African culture, it is vital for every lady to at least know how to prepare a meal or two either for themselves or their families.
Anyway, what do you think about Paula Kujala having no idea about cooking? Feel free to let us know by simply leaving your opinion in the readers' comments section below. Follow this platform for more updates on trending and breaking stories in and outside Kenya.