High-flying Churchill show comedian cum radio presenter, MCA Tricky has set himself apart from the ordinary cadre of youth given his recent achievement where he is building a multi-million bungalow which is currently nearing completion in the outskirts of Nairobi city.
A dream that many men are yearning for but have been unable to marshall resources to execute.
The comedian who 3 months ago lead men of cloth in blessing the site for the construction has come out today with admirable photos showing the immense progress he has achieved so far with the project.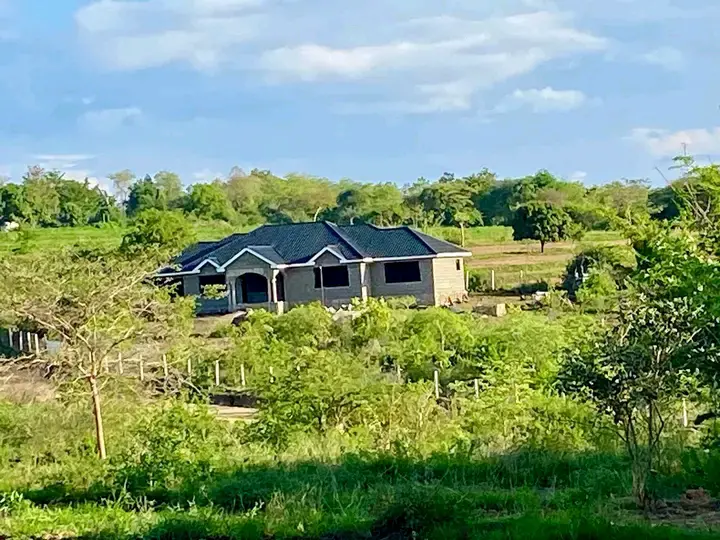 The house which is sitting on an expansive land and, serene environment in a developing residential neighborhood has already been roofed and only windows and finishing await to be installed before its official occupation.
After sharing the photos of his house on social media, the comedian elicited a lot of interest among Kenyans who congratulated him for the achievement at his very young age.