Hiram Kamuhunjia posted on his social media platform about his lovely wife and a Kenyan gospel singer Grace Mwai. This came not long after Grace Mwai said 'i do' to Hiram's proposal.
During the event, Grace was so emotional and later said yes. The duo then posted lovely photos of the event. They sure did look beautiful.
They posted a video clip of how they met each other on their Youtube channel. The video was about how their love life has been all along since their first meeting.
Kenyans rushed to the comments section to talk about the video. Some of them left negative comments, forcing the gospel artist to react.
Grace Mwai's message to Kenyans
Grace requested Kenyans to quit leaving negative comments about the relationship with her lover Hiram. Grace Mwai was not happy because Kenyans began questioning why Hiram Kamuhunjia chose to marry a lady older than him, referring to her.
She made it clear that they both chose to be together, and no one forced anything. She concluded that Kenyans should respect her relationship.
Grace said, "First, it is very sad for people to make such comments; others were harsh and disrespectful. It is a personal choice; we just wanted to make it clear that yes, we have seen the comments, and no, it is not right, and its disrespectful we are old enough to marry and to marry and be married stop victimizing people who are in the limelight…lakini haijalishi."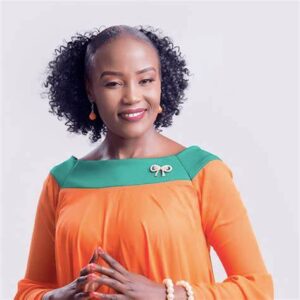 Grace and Hiram are not the only celebrities who have been trolled online. Kenyans will always have something to say about other people's lives, and this is not a good thing at all.
What is your take on this? Feel free to let us know by simply leaving your opinion in the readers' comments below. Follow me for more updates on trends and breaking stories in and outside Kenya.