During an interview with Divacious (Eric Omondi's female alter ego), the Kenyan youtube content creator and celebrity Eve Mungai narrated how she 'snatched' Trevor, her current boyfriend, from his ex-girlfriend.
As we all know, Eve is dating Director Trevor, a Director and a Photographer, just as the name suggests. The two love birds have been serving us a couple of goals, and we can't help but keep admiring them.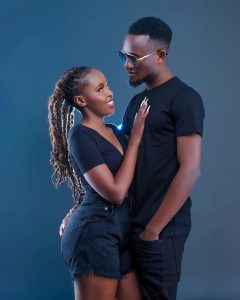 So in the interview, Eve Mungai disclosed that she met Trevor while on a photo shoot in Thika. Diva asked Eve, "Was he not a gospel artist?" In response, the content creator clarified, "Okay, yes, he was an artist, but when I met him, he was a photographer. Alikuwa msanii akiwa highscool."
Hilariously, Diva asked Mungai Eve whether she was sure she didn't meet Trevor back in high school bearing in mind that Mungai was also in the music industry. This question was aimed at insinuating that she could be lying.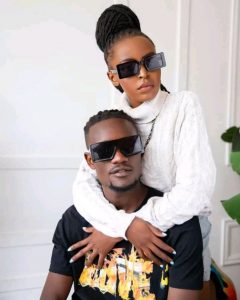 " Ata wewe uliimba …Nyinyi ni musicians na mlipatana kwa studio, just tell us the truth," insisted Diva.
For clarification, Eve said that she was not a singer but a video vixen featured in several video songs. "We met during a photo shoot, but he did not send me the pics, so I was constantly asking him where are the photos," Eve said.
Laughing uncontrollably, Diva added," Instead of taking pics, he was checking you out, and he delayed with them because he wanted you to go for them!"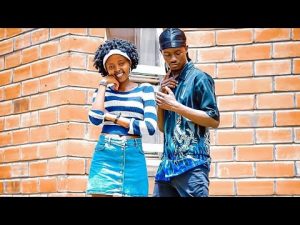 In response, Eve said," Exactly! But niliendea… Nikienda kwake, alikuwa anadate but sasa bestie bestie..!
"Was the girlfriend around the first day you went?" Diva curiously asked.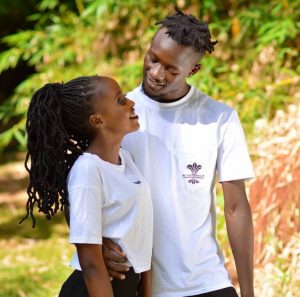 In response, Mungai said," He had a girlfriend, but she was not around, but I was also dating; I had
a boyfriend as well. But I we nt to his place and I chilled there kwani what is wrong with that? Both of us our relationships were not working out so we started leaving slowly."
Here is the link to the full video on youtube.