It has been a tough time for any politician vying for any political position in the nation. This is because the race was so competitive, with several aspirants being Kenyan celebrities. One such was Eko Dydda.
Eko Dydda has proved to the world that everything is possible. He managed to be the Member of the County Assembly elect for Mathare north. Different politicians fiercely fought for the seat, thinking that they would eventually win the elections because they had the correct agendas and plans for Mathare north. This was not the case because a Kenyan Hip hop star Eko Dida has proven them wrong.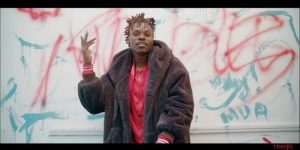 As per Eko Dydda, he ventured into the political world at a time when he felt that the people of Mathare north needed a leader who could listen to them and address all the issues affecting them. Dida did his research and found out that the Member Of County Assembly for Mathare Noth was doing less or nothing to ensure that the well-being of the residents was at its best.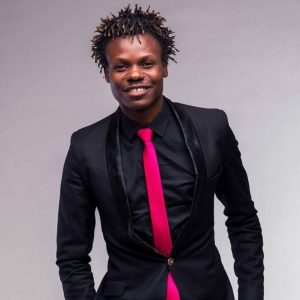 Eko Dydda, having won the 2022 Mathare North member of the county assembly, has assured the people that he will do all that he can to ensure that their living standards are improved.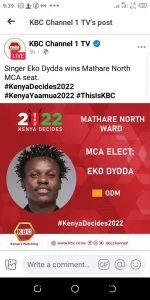 KISS 100 KENYA announced the news of Eko Dydda's victory on its Facebook page, saying,
"Eko Dida has won the Member of County Assembly position for Mathare north but what's shocking is the party that he ran on with that was odd. Congrats, Mheshimiwa sasa Fanya Kazi!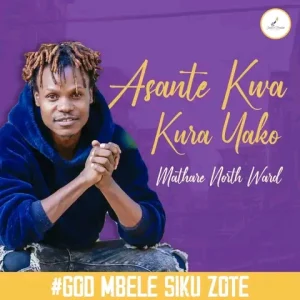 We all wish Eko Dydda well, and may he bring the anticipated change in Mathare north.
What is your take on this? Feel free to let us know by simply leaving your opinion in the readers' comments section below. Follow this platform for more updates on tending and breaking stories in and outside Kenya and the world at large.