Artistes have gotten to the trending airwaves for opening up on what they think or feel for each other, and the revelations continue to stream in as Bien joins the fray.
During an interview with Mzazi M Tuva in a show dubbed Mambo Mseto, Bien of Sauti Sol opened up on why he admires the secular turned gospel artist and now a pastor Size 8. Bien made it clear that Size 8 has been her best friend for the most prolonged period, and they have been so close with her.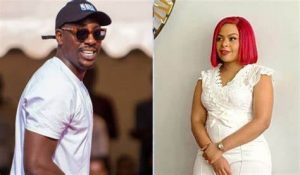 "Size 8 has been my pal for so many years, long before manze. So Size 8 was my pal even during the days of Safaricom live Bado tukiwa singing secular music, za Dunia, we have been close since that time", Bien began.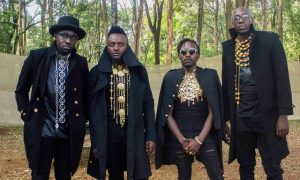 The 'Rhumba Japani' hit maker clarified that size 8 is one of the individuals who like being in control of what they do. They never let anyone influence their career. Bien said that she is aggressive, and he has learned a lot from her.
"Size 8 has always been in control of her career like she is very aggressive, and she taught me so much about myself pia Yani, about when I started as a musician. I didn't even know how to drive. I bought my first car, and I didn't even know how to drive. But that car I wasn't even supposed to buy, I was using Matatus bado. But Size 8 sat me down and told me weh bana you are a big artist, your music is on radio buy a car", Bien added.
The two seem to be best friends, and Bien is so happy for Size 8 for having managed to put her family together amid all the challenges she has faced and the critics from haters. She is truly a determined lady, as per what Bien said.
" Linet – Size 8's real name is my very close pal. We have written a couple of songs together. Many times she calls me asking what's up. Wamekep na the family pia, very close", he said.
What is your take on this? Feel free to let us know by simply leaving your opinion in the readers' comments section below. Follow this platform for more updates on tending and breaking stories in and outside Kenya and the world at large.