Popular Kenyan socialite dubbed Amber Ray has bashed a fan online after, after the fan described her bitter and attention hungry on the comment section of her post. Amber Ray had posted, "I don't know who needs to hear this but your boyfriend will never get you a job because he knows that it's your poverty that is keeping you together." Replying to the post, a fan who was offended by the words of Amber Ray replied, "stupid woman with no ambition and value will be driven by her words."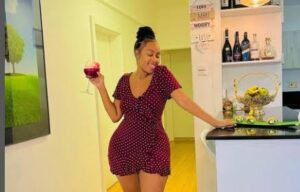 As she is know, Amber Ray doesn't give a damn of what people say about her, but when she does, she is always harsh. She wrote, "uko bitter kamum. Kwani nilikukulia mtu wako? Well, fans have reacted to the comment penned down by Amber Ray. Amber Ray is one of the most influential socialites in Kenya, and in the recent past, she has always been vocal enough to bash critics who always comment badly on her posts.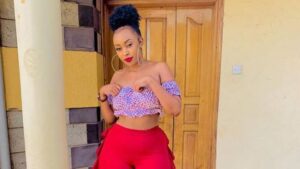 She has been in numerous relationships, and in most cases, Amber Ray doesn't stay single at any point in her life. Ever since Amber Ray broke up with Jimal, she has been in other relationships. She is always vocal whenever she gets into another relationship, but recently, she hasn't talked about the person she is seeing currently. We shall keep you updated about the different trends. What do you think about this story? Kindly share your insights down below.