Just like any other woman on father's day, a controversial Kenyan musician and social media influencer dubbed Akothee took to her Instagram page and penned down a touchy message. In a post, Akothee stated that she was going to rate all her three baby daddies. She stated,
"It' s fathers day, ngojeni niwapangie fathers an qualities zao an watoto wao leo. "
The mother of three kids went ahead to call out all her fans and followers who judge her yet lack the confidence she has to approach things.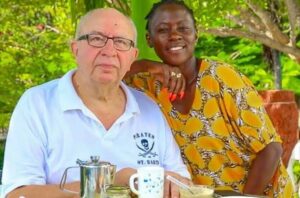 She stated, "
That's the difference between Akothee and you. Hebu post your baby daddy we see ndio utupangie maisha. Watu wako double standards sana hapa social media. Happy fathers ni leo. "
Exactly two years ago, Akothee took to social media and celebrated her baby daddies individually on social media. Akothee thanked Oyoo's father, adding that he was the only man she dated who accepted her even with four kids. She stated that Oyoo's dad was the only man who gave her the space to be who she is.
Akothee narrates her story
Akothee described herself as an international baby mama, adding that she has been able to date men from all over. Akothee went ahead and celebrated her Kenyan first lover, the man who gave her three adorable children. She admitted that she fell in love with him, and he was the first man to make her a mother. Akothee went ahead and stated that at a tender age of fourteen years.
Akothee is a well-known Kenyan socialite, who's known for speaking her mind when she has to. What do you love about the controversial Kenyan singer? Share your insights with us down below. Share this article and read other published articles. Also, don't forget to share other relevant opinions with us. Also, read. Find other articles here.