Sakaja wasn't being cleared today. He was cleared a long time ago.
The Independent Electoral and Boundaries Commission (IEBC) Disputes tribunal only ruled on the petition filed against Sakaja's alleged falsely obtained degree from Team University in Uganda in Bachelor of Science in Management.
According to Disputes Resolution Committee chair Willis Otieno, the electoral commission lacks legal jurisdiction to authenticate any documents or probe into validating the degree certificate.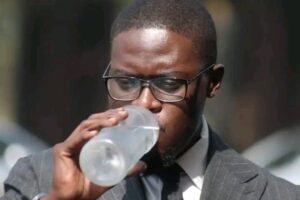 The commission doesn't have the mandate to verify or investigate any documentation.
The tribunal made its ruling today, Sunday, June 19, 2022, and said that the commission would give the Commission for University Education (CUE), Director of Criminal Investigations (DCI), and the DPP to do their work in authenticating the credibility and validity of the Sakaja's certificate.
Sakaja has less than 13 hours to prepare and present himself, documentation, and pictures to CUE, DCI, and DPP tomorrow.
This emerges after the Commission for University Education chairperson Professor Chacha Nyaigoti Chacha, revoked Sakaja's recognition of Bachelor of Science in Management degree certificate from Team University pending the probe into the alleged forgery claims.
Sakaja faults CUE
Addressing the media on Friday night, Sakaja faulted CUE chairperson Professor Chacha Nyaigoti for allegedly succumbing to pressure from the state planning to block him from vying for the gubernatorial seat in the forthcoming election. He argued that CUE should have investigated the case and revoked later if found guilty.
"The question we are asking is, in this country, are you guilty until proven innocent or vice versa? You cannot revoke and then investigate. You investigate, and then, if you need to, you revoke. When I submitted my documents on June 6, 2022, none of those questions were asked of me, but today, there are requirements," Sakaja claimed.
Sakaja is set to present more than ten items to DCI tomorrow, Monday, to ascertain the validity of his degree certificate.