Popular Kenyan blogger known as Sharon Wandia has narrated her decision of wanting to settle down at the age of 23 and how the decision came up. During a Q&A session online, Sharon reflected on her decision and whether she had figured it out herself at that young age.
She stated categorically that she was young to make some of the decisions she made, adding that she hadn't figured out everything about her life.
She stated,
I have the worst memory but by my math, I was 23 when I started blogging. So did I have my life figured out? Hell no!  I had no idea what I was doing with my career, the man I thought I was going to spend the rest of my life with wasn't in my life anymore, my closest friends weren't in the country…I was basically winging it. I mean is there anyone who has their life figured out at 23, would love to meet them.
Back in the year 2021, Sharon was questioned whether she would want to get married again. She disclosed that she used to crave weddings but she changed her thoughts on the same.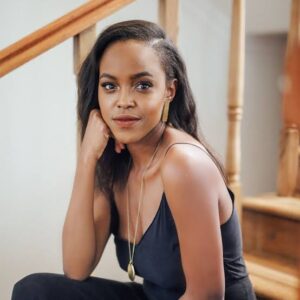 She stated that she was not sure about marriage anymore. She went ahead and talked of how she managed divorce at that young age. She disclosed that help from her friends and family helped her to manoeuvre through. She explained that during such situations, the best thing that can happen to someone is having people who can stand by them and show them the right way.
She stated,
Whether you are going through divorce, separation or breakup, I think one of the best things you could have is support from friends and family. People who have your back and show up for you physically.
What are your thoughts about this story? Kindly share your insights and other relevant opinions down below. Visit our site for more captivating and trending news.