Saumu Mbuvi, the daughter of the former Nairobi county governor Mike Mbuvi Sonko and the ex-wife Lamu Senator Anwar Loitiptip, has left the internet blazing. This is after the message she wrote to her baby daddy and ex-hubby Anwar went viral.
Anwar loitiptip, the current Lamu Senator, was vying to retain his senatorial seat in Lamu county but unfortunately lost.
News about Anwar losing his seat made Saumu Mbuvi rush to her Instagram account to call for a celebration.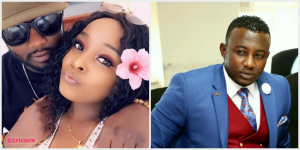 She penned a message to congratulate the Lamu county senator-elect and women representative. This was like a mockery to Anwar because he had lost.
The message read,
"Congratulations to the new Lamu senator and women representative. Mko wapi tuanze kusherekea?"
Anwar, who was vying for the seat as an independent candidate, lost the Lamu senator seat to Joseph Githuku, who was running under the jubilee party ticket.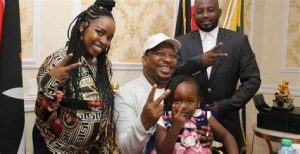 As we all know, Saumu Mbuvi has had a strained relationship with the Lamu senator, which later led to violence. In a video she posted after the senator allegedly beat her, she cried, "He almost killed me. I will forever fight for women to stand for their rights. Never allow a man to be violent to you."
Saumu, who now has two babies, went ahead and clarified that the Lamu senator was not taking care of his child as much as they were dating and not officially married. "The man can even take care of his child. Anyway, this thing called life…I thank God I was born a hustler," Saumu clarified.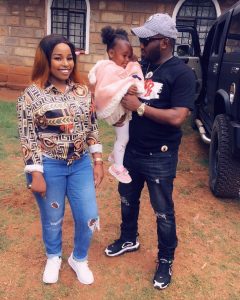 We want her to enjoy all that life will have to offer her. What is your take on this post? Feel free to let us know by simply leaving your opinion in the readers' comments section below. Make sure you follow this platform for more updates on trending and breaking stories in and outside Kenya and the world at large.