Popular Kenyan socialite dubbed Amber Ray and her recent ex- boyfriend known as IB Kabba have continued to trash each other on social media even after Amber Ray stated that she had moved on with another man. In her recent post, Amber Ray bashed her Sierra Leonean boyfriend, adding that he should not feel that she' d never move on because she rejected him.
Amber Ray wrote, " I don' t know who needs to hear this but the woman who didn' t marry you because you were poor or not her type, will most likely find a good nice man who fits her criteria and live happily ever after. No, she won' t suffer or regret. Stop watching too many Sierra Leonean movies. " In his defence, IB Kabba stated that the socialite didn' t walk away on him, adding that Amber Ray was the one who approached him in the first place, adding that she requested to be in a relationship with him.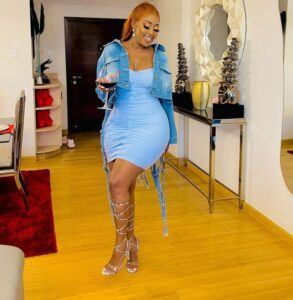 Kabba went ahead to disclose that he was neither in the category of richness or poverty. He stated that he was doing something for himself that gave him money, adding that Amber Ray was after rich people. Well, he provided the socialite, adding that her rich ex-boyfriends gave always dumped her. He wrote, " I did not know you, never heard of you. I was on my own when you came to me and told me that you wanted to date me. I never told you that I am rich or I am poor. "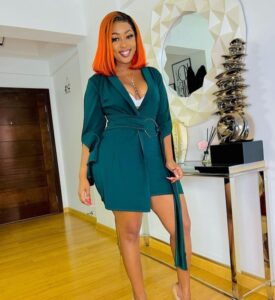 " I am not rich but I have something going on for myself and you did a lot of rich boyfriends before. Why did you leave them? I am not a rich man and I will never fix my life to impress a new woman in this life. I have something going on for myself not to impress women. " What do you think about this story? Share your insights with us.