Popular Kenyan musician and businessman dubbed KRG The Don has mixed reactions online after he shared his monthly spending receipts in Instagram. The screenshot proved that the singer spent an amount totalling to 2.4 million in May, arguing that he uses the money in making sure that his family is doing well. He went ahead and stated that he loves hustling for his family, and that is the main reason he has been working so hard. However, it shall be recalled that a while back, the singer took to social media and urged his family to reduce pressure on him.
He is a man who does not fear spending money, and without any doubt, he is living the best life. He went ahead and disclosed that being a wealthy man, he also spends his money with his family. Narrating why he words so hard,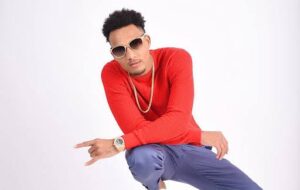 the singer wrote, "My friend and family are the reason niko na shida hii (I have problems in) Nairobi."
On average, how much money do you spend on bills? Well, many people will share different figures, but for KRG, there is no month that goes without spending millions.
KRG The Don also shared the amount he has spent in the last six months, which totalled more than ten million Kenyan shillings. His statement comes barely a month when the singer urged his family and friends to ensure that they give him some break. KRG is known for bragging and sharing his rich lifestyle on social media. Despite the fact that he is rich, KRG also sings something that he has done for several years.
He does both Dancehall and Genge music. What do you think about this article? Kindly share this article on social media platforms. Share your insights and relevant opinions down below. Refer to this source.