According to reports from sound sources, a controversial Tanzanian artist dubbed Diamond Platinumz does not own an Island. It shall be recalled that a few days ago, the Wasafi media published a story that Diamond had purchased a private Island. It shall be recalled that Diamond excited his fans when he announced his new asset.
It is a story that was published by many media stations including his own Wasafi media. Wasafi media was on the forefront to announce that the singer had broken a record where he purchased a piece of land estimated to be Ksh. 92 million.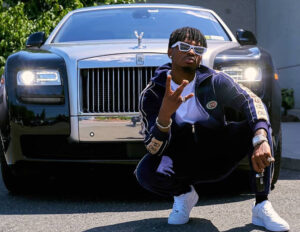 Rumours had it that D
iamond Platinumz
was planning to build a huge hotel on the island that would serve guests worldwide. However, according to reports from sound sources, there are some lies in the entire story. According to a popular radio presenter in Tanzania known as Mwajiku, the story that was covered by many media stations is untrue.
Taking to Instagram, he stated categorically that Diamond Platinumz was not the owner of the piece of land. He claimed that the real owner of the Island was a Kenyan investor who went ahead and appointed the musician to be on the face of it so that it could gain popularity.
According to Mwajiku, people should know the entire truth than give credit where it's not due.
He stated, "Kawadanganyeni wasio jua ukweli #Mwambino hana uwezo huo autoe wapi. Au nimtaje mmliki? Kumbe siku hizo ukiambiwa na Wakenya usimamie kitu basi ni chako?"  
His story has raised so many reactions on social media. If what Mwajiku published was true, then Diamond Platinumz's fans will be so pissed. What do you think about this story ladies and gentlemen? Kindly share your insights down below. If you want to read this story, kindly refer to this source.