Winnie Odinga, daughter to Raila Odinga has disclosed that she attended the same school as legendary Kenyan singer, the late E-Sir. During a previous interview with Iko Nini podcast, Winnie Odinga stated that he felt nice to have attended the same school with Issah Mmari Wangui, also known as E-Sir.
Both Winnie Odinga and E-Sir schooled at Brookhouse School for their high school education. Prior to joining Brookhouse School, Winnie went to Rusinga primary school where she studied her primary level education.
While in school, Winnie Odinga stated that E-Sir was a bright student, and indeed, he bagged so many recognitions. However, Winnie Odinga stated that unfortunately, she didn't share the same school time with him, as he had already left the school before she joined.
However, she stated that E-Sir's achievements were written all over. She disclosed that according to what she learnt when she joined Brookhouse School, E-Sir was actually the brightest student of all. She went ahead and stated that even up to date, the achievements of the singer are clearly outlined.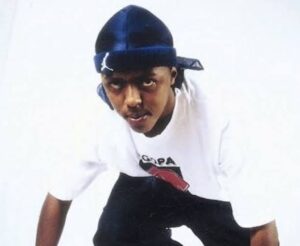 While in
Brookhouse
School, E-Sir received numerous awards in academics and music as well. Winnie Odinga while speaking to Iko Nini podcast, she stated,
"E-Sir was in Brookhouse school and he was like the sharpest guy in the school. He was older than me, I joined the year he left. But when you reached the school, E-Sir's presence was everywhere, he got best student awards and not just in music or whatever, like best in Maths, best in sciences you find E-Sir there."
E-Sir died on 16th March in 2003. The singer died in a road accident in Rift Valley along the Nairobi-Nakuru highway. The singer was on his way back to Nairobi, and this was after he pulled an electrifying performance in Nakuru's Afraha stadium. What do you think about this story? Also read. Find other articles here.