Carol Sonniem,  the estranged girlfriend and Baby Mama to Mulamwah has been on the receiving end after her baby daddy and ex-hubby exposed her badly a few months after their break. The digital content created claimed that Sonnie is involved in dating older men, casually referred to as 'wababa'.
Responding to the claims laid up on her by Mulamwah, Carol refuted the claims that she is dating a man who is 6o years old.
Carol Sonnie clarified that the man Mulamwa is talking about is her pastor and she was wordless when she heard the claims.
In an insta live, Carol said,
"My parents have raised me well, I want what is good, and I have my principles, and I know what is right and wrong."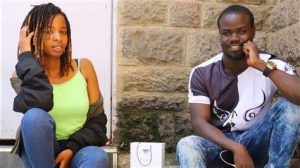 Carol said she was a good friend to the pastor's wife, who she referred to as Evelyne. She added that they live well with the pastor and his family.
"Whoever was posted, his name is pastor Eric Bingez. He is a pastor of mine; he is a friend of mine. He is a counselor, I would say, together with his beautiful wife, Evelyne. They are my friends," Carol narrated.

The youtube content creator added, "I reached out to pastor Eric when I was suicidal, and I was tired with life, and I was messed up, and I said let me talk to someone, and the person I could talk to that time was Pastor Eric. I called him, explained, and thank God he was seeing everything happening on social media, and I told him personally, I'm tired and done with life."
Caroline Muthoni blamed Mulamwah for assaulting her physically and psychologically when they were still in a relationship.
The socialite said that she had never thought of aborting baby Keila before she was born, adding that Mulamwa has refused to offer parental care and support to Keila. She concluded that Mulamwa had rejected his blood.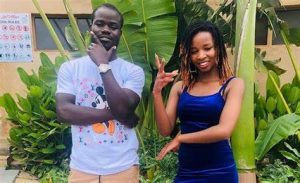 "If you guys remember, in 2020, I had a miscarriage, and no one knows what happened. And all these stories started back then. Mulamwah has been violent for the longest time. During the time of the miscarriage, I was two months pregnant.
What is your take on this? Feel free to let us know by simply leaving your opinion in the readers' comments section below. Follow this platform for more updates on trending and breaking stories in and outside Kenya.