Everyone has been calling Amber Ray all sorts of names. This is because of how she handles things and her social media posts that seem not to please everyone. Some look down on her because of her past and maybe her present. These does not bother her at all. She keeps on moving, giving no room for naysayers.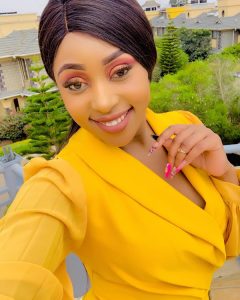 Right now, everyone is aware that Amber Ray is keeping her friendship circle small after having broken up with her best friend, Phoina. She now has no one to hang out with apart from her baby sister.

Just a few hours ago, Lulu Hassan, a Royal Media Services-owned media station and Citizen TV's top Swahili news anchor, left Amber Ray's haters chocking. This is after Lulu stated that she admires Amber Ray's personality during her ordinary Instagram Quiz and Answer session with her fans.
Lulu Hassan on Amber Ray
Lulu stated that Amber is her role model, looks up to her, and emulates everything she does. No one believed this. Even when Amber Ray's friends have left her, Lulu has to shock all of them to make matters worse, and she tells the world that Amber is her role model.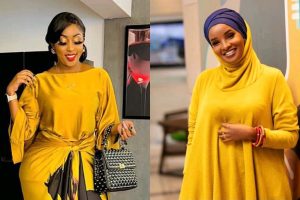 The fan asked Lulu Hassan," Who is your role model, and what do you admire the most about them?
In response, Lulu wrote, "Amber Ray. Her personality."
I know all these seem like someone had stolen Lulu's phone. It doesn't sound like her, but hey, trust me, Lulu is talking about the same lady who has been trolled all the time, with some seeing her as the worst individual the world ever produced.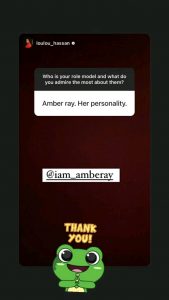 Do you like the way Lulu Hassan admires Amber Ray? Feel free to let us know by simply leaving your opinion in the readers' comments section below. Follow this platform for more updates on exciting and trending stories in and outside Kenya.