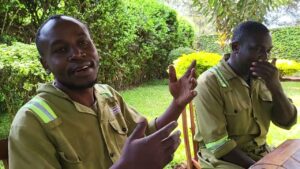 Popular Kenyan comedian dubbed Jalang'o has disclosed that his employee, Morrison Litiema will not give up until his cry his heard by the Sauti Sol crew members. During a one-on-one interview with Jalang'o, Morrison Litiema dictated that he will not rest until Sauti Sol drafted an apology and a compensation of five million issued. This comes after the lead member of the group shared a picture of the groundsman on social media, critiquing the people who unsubscribed from their YouTube channel following an online wrangle between Raila Odinga and the crew.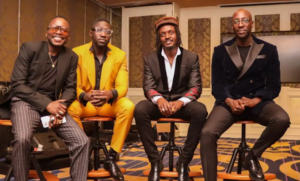 Morrison Litiema added that he has recently been tortured emotionally since his picture went viral on social media. He added that the picture reminded him of the tough times he had before he got a promising job. Morrison Litiema is the groundsman of Jalang'o alias Felix Odiwuor. It shall be recalled that Bien of Sauti Sol used the picture of the groundsman in an online rant with ODM's leader known as Raila Odinga. Bien wrote, "I am unsubscribing @Sautisol chilling in the crib."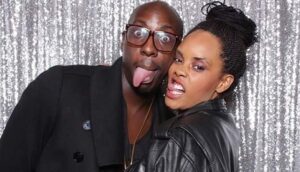 Morrison Litiema came out publicly as the man who was on the picture that Bien shared on social media. He bashed the singer, adding that it was inappropriate to use his picture without his consent. He stated that he had received criticism from people on social media, especially from people who claimed that he never supports the Kenyan music. Morrison disclosed that he has been a subscriber of Sauti Sol since 2015.