Well-known Kenyan actress and a cast member of the former Papa Shirandula show, Joy Karambu alias Kawira has narrated events that led to the end of her marriage with Pastor Ephantus Wahome Safari. It shall be recalled that the former couple was highly hyped when they tied knots, only for them to split a few years after marriage.
Majority of Kawira's fans envied her, and as many said, it was believed that their love was true and genuine. However, it is said that only the people in the relationship can fully understand the challenges of marriage.
The actress revealed that she settled for marriage before studying some of the avenues of marriage, adding that she has learnt a lot of things in marriage. She went ahead and disclosed that she came to realise some of the things later in marriage, something she didn't think could happen to her. However, she stated that by the time she came to realise some of the things she ought to have known, it was too late and nothing could have been solved. She added that people have learnt to keep things privately when they don't want a third party to know.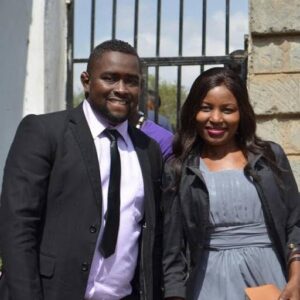 Because she was unable to save the relationship, the controversial Kenyan actress decided to leave. She recalls the exact date and time, being on June Tuesday 16th in the year
2020
at around 4pm. She stated that she came to realise that her marriage wasn't going to the right direction, and therefore, she decided to look for better avenues for the sake of her own peace. She stated,
In my case, I left the marriage. I left on Tuesday, June 16, 2020, at 4.00 pm. When you see something you don't know where it is heading to, you better go on your own way and look for other avenues for the sake of your own peace.
What is your view on this story? Follow Mambo Mseto for more interesting articles.