Years have elapsed since Eko Dydda, one of the most sought-after male gospel artists was involved in a messy cheating scandal. For the first time, Eko Dydda has come out to address the issue. It shall be recalled that about three years ago, Eko Dydda was exposed for cheating, a scandal that tarnished his music reputation.
Eko Dydda explained that he couldn't believe how the media had turned against him, since his story was on headlines everywhere. The singer stated,
"I have been married for many years and I have a beautiful family. The way the media and the public ran with the story left me wondering why they have never written about it when things were OK. People were lashing at me yet they had no proof, they were just acting on allegations. Kenyans love celebrating failure, we volunteer to bring down others yet we never support others."
Eko Dydda argued that his involvement in cheating was blown out of proportion because he was a Christian. It shall be recalled that over a year ago, DJ Mo who was involved in a similar situation was fought for by Eko Dydda.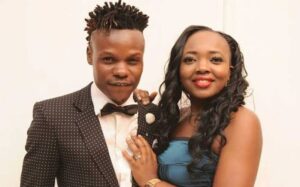 The singer stated that he didn't feel okay with how his issue was handled, adding that it was drawn out of proportion. He went ahead and stated that the media should also focus on good things to lift someone, rather than always focusing on the bad things. He added,
"My message to the media is a story might have views but choose to focus on the good things. You will sow what you reap."
Eko Dydda has been one of the most consistent gospel musicians in the country for a very long time.
Do you agree with Eko Dydda? Share your insights down below. Also read this article. Read other articles here.