The UCL draw for the 2022/23 season has been concluded as European giants get to know their opponents for the most prestigious football competition in the world. The draw was held in Istanbul, Turkey on Thursday evening.
UEFA Champions League Draw 2022/23: All Details You Need To Know
The Champions League 2022-23 group stage starts with games on Tuesday 6th of September and Wednesday 7th of September. There will be a total of six game weeks in the group stage, with the last series of matches taking place on the 1st and 2nd of December.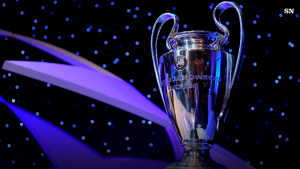 Barcelona and Chelsea get tough ties as they hope to progress to the round of 16 with Robert Lewandowski facing his former club Bayern Munich in the group stage. Chelsea will face European giants and Italian Serie A champions AC Milan in the group stage.
Here is the full draw;
GROUP A: Ajax, Liverpool, Napoli, Rangers
GROUP B: FC Porto, Atletico Madrid, Bayer Leverkusen, Club Brugge
GROUP C: Bayern Munich, Barcelona, Inter Milan, Viktoria Plzen
GROUP D: Eintracht Frankfurt, Tottenham, Sporting Lisbon, Marseille.
GROUP E: AC Milan, Chelsea, RB Salzburg, Zagreb
GROUP F: Real Madrid CF, RB Leipzig, Shakhtar, Celtic.
GROUP G: Manchester City, Sevilla, Borussia Dortmund, Copenhagen
GROUP H: Paris Saint-Germain, Juventus, Benfica, Maccabi Haifa
Match dates
Matchday 1: 6–7 September 2022
Matchday 2: 13–14 September 2022
Matchday 3: 4–5 October 2022
Matchday 4: 11–12 October 2022
Matchday 5: 25–26 October 2022
Matchday 6: 1–2 November 2022