Ruto's declaration on the return of Ports operations in Mombasa has brought a very big problem between Kenya and South Sudan after the foreign community threatened to pull out its operations on the allegations that they are being mistreated during the inspection of the Cargo despite them trying hard to remain calm and enhance trade over a long period.
The
South Sudan Community
said that the inspection of the Cargo and the ports trade relations must be looked upon because they are being mistreated and they are not recognized as the top partners that benefit the country from the region.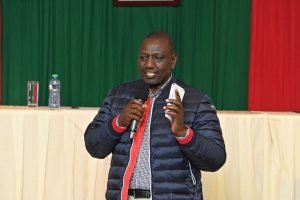 They made it clear that they will embrace unity so long as the mutual agreement is reached between the leadership of the two states.
This will be a great loss to the country in terms of revenue and will also break the trade relations between two top countries.