Popular Kenyan secular musician dubbed Otile Brown has finally addressed what transpired between him and his music colleague Arrow Bwoy. During a previous interview with Presenter Ali, the controversial Kenyan musician stated that Arrow Bwoy released an unfinished Song they had done together without his permission.
It shall be recalled that a few months ago, Otile Brown took to his Instagram page and announced that Arrow Bwoy had wronged him for releasing a song that he had not approved.
Otile Brown stated that Arrow Bwoy had requested to release the song but he denied him, citing that it was an old freestyle song and therefore, he didn't have to release it. Otile Brown stated that the song was recorded in one of their studio sessions, hence according to him, it wasn't worth to be released.
Otile Brown stated that he was disappointed that Arrow Bwoy decided to act against his will, adding that he was someone he respected. He explained that for him, he couldn't consider doing such a thing to someone against their will. Otile Brown is one of the most sought-after musicians in Kenya. He is among the two Kenyan musicians who have crossed a million subscribers on YouTube.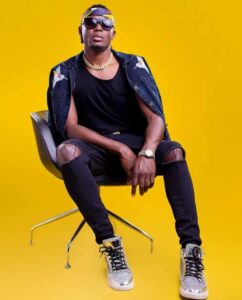 Otile Brown stated,
Hata haikuisha, ilikuwa ni zile freestyle maana mimi nikiingia studio mara nyingi huwa situmii kalamu na karatasi, zilikuwa zile freestlye sisi hupiga kabla tuweke wimbo moja na tukawachana nayo hivyo. Atuuliza mara tatu na tukamwambia hapana asiiweke, (the song was an unfinished freestyle we just did and left, he asked for permission to release it three times but we told him not to).
However, during a previous interview, Arrow Bwoy stated that he would try to reconcile with the singer? What is your view about this story? Kindly share your insights down below. Also, remember to share this article. Visit Mambo Mseto for more trending stories.